blog
Joining Together to Transform Lives on #GivingTuesday
Each year on the Tuesday following Thanksgiving in the U.S., the world kicks off the charitable giving season by celebrating #GivingTuesday.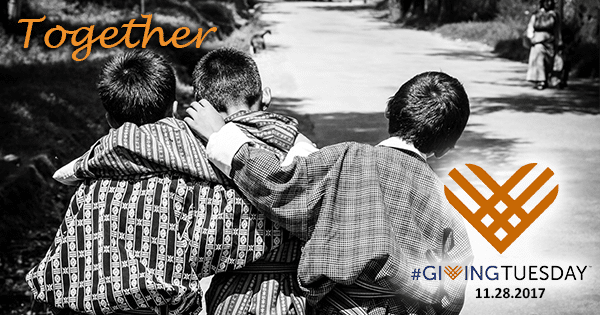 On this global day of giving, Health Volunteers Overseas invites our community of supporters to come together to empower health workers around the world through education.
This year, we are partnering with the DC-based Catalogue for Philanthropy to raise funds to support the education and professional development of the global health workforce.
Visit our campaign page to make your donation: http://cfp-dc.org/7zsk
Throughout the day on November 28th, the Catalogue will feature special prizes to nonprofits based on the number of donors who give. Follow HVO on Facebook, Twitter, and Instagram for updates on how you can help us win these prizes. In addition, we are thrilled to announce that an anonymous HVO donor will match #GivingTuesday campaign donations. For every $100 donated, $50 will be matched. There is $2,500 available in matching funds, so make your gift early to receive a match!
We look forward to celebrating this day of giving as one of Catalogue for Philanthropy's featured nonprofits. The Catalogue for Philanthropy raises funds separately to support its work, so your donation will be directed to HVO with no additional fees beyond the cost of processing.
We are proud to be featured in the Catalogue for Philanthropy: Greater Washington Class of 2017-18. This distinction requires a rigorous review process, and is one of the many reasons you can give to HVO with confidence.
If you've already made your annual gift to HVO, THANK YOU!
Your gift will have a significant impact—our supporters make everything we do possible.  We invite you to share why you choose to empower health workers and transform lives by giving to HVO. By sharing our #GivingTuesday campaign with your social networks on Facebook or Twitter, you can help us reach even more providers and their patients!
We look forward to celebrating #GivingTuesday with you!
Comments are closed.