blog
Bringing Colleagues Together: Join Us in Washington, DC
Health Volunteers Overseas knows the importance of bringing colleagues together; we have witnessed the positive impact of these exchanges at our project sites over the past 30 years.
Building on that idea, HVO will host our 30th Anniversary Symposium in Washington, DC on Friday, April 28, 2017. The event will bring together HVO leadership, partners, volunteers, and members to celebrate HVO's anniversary and discuss how to expand our impact and grow our global reach.
HVO's 30th Anniversary Symposium is an opportunity to gather with members of our dedicated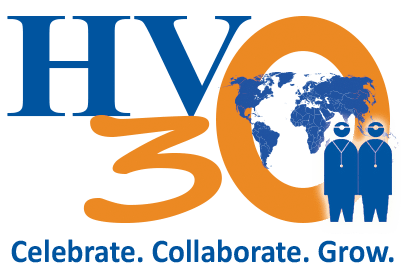 global health community – the people behind HVO's efforts to improve global health through education. The program will include panel discussions and presentations about the work of past volunteers and the successes of our project sites and overseas partners. Presenters will delve into global health trends, assess new challenges, and explore new methods to grow HVO's global community as we launch the organization into the next 30 years of teaching, training and professional collaboration with renewed energy, commitment and a sense of togetherness.
Speakers and panelists will include HVO project directors and volunteers, as well as committee and board members. HVO staff – past and present – will also be in attendance, along with representatives from some of our overseas project sites.  Attendees will engage with fellow HVO supporters, and participate in discussions on best practices, overcoming challenges, and celebrating success.
Please join us at the Milken Institute School of Public Health at George Washington University in downtown Washington, DC on Friday, April 28, 2017.  The cost of registration for HVO members is just $100, and we offer a reduced rate for those-in-training. If you are not yet a member of HVO, your $200 registration fee includes a 1-year membership to HVO. You can register online today.
We look forward to welcoming you to DC, and celebrating our community together!
Comments are closed.