blog
Connecting Oral Health to Overall Health on World Oral Health Day
This World Oral Health Day marks the beginning of a three-year campaign, "Say Ahh: Think Mouth, Think Health." The goal of this campaign is to encourage the public to think of oral health as a critical component of overall physical well-being. This article will allow you to learn more about how Oral Health links with your Overall Health.
Dental caries, gum disease, and other oral health conditions may lead to further health complications. For example, mouth and facial pain resulting from cavities and tooth decay may make it difficult to eat or drink, leading to undernutrition and dehydration. At the same time, many noncommunicable diseases, including diabetes and some types of cancer, affect oral health, contributing to a vicious cycle that can result in diminished quality of life.
Health Volunteers Overseas recognizes the close relationship between oral health status and other physical health outcomes. This is why we partner with the American Dental Association Foundation (ADAF) and the American Association of Oral and Maxillofacial Surgeons (AAOMS) to increase the quality and availability of oral health care in resource-scarce countries across the globe.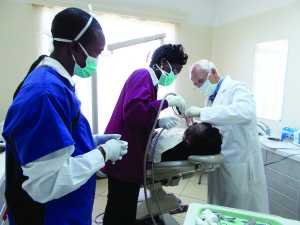 HVO's oral health program recruits highly qualified volunteers to provide education and professional development opportunities to their colleagues in low-resource settings. One such colleague is Dashrath Kafle BDS, MDS, on-site coordinator for HVO's oral health program in partnership with Dhulikhel Hospital in Kathmandu, Nepal. Dr. Kafle recently wrote to HVO staff to remark on the impact HVO volunteer Charles Bloomer, DDS, had during his latest assignment.
"From the perspective of [the] host institute, I must say, his trip was very much productive … We had several sessions of CPR and, most importantly, we started procedures under sedation at dental chairside … another milestone in the history of dentistry in Nepal."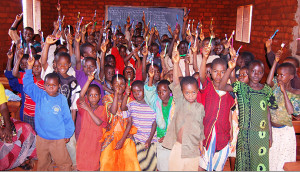 The introduction of chairside sedation at Dhulikhel Hospital is just one example of how the training that HVO volunteers provide continues to impact patient care long after these volunteers return home from their assignments. Drs. Bloomer and Kafle, and their fellow oral health care providers around the globe, share a common goal—to improve the well-being and quality of life of their patients through the prevention and treatment of oral health conditions.
This World Oral Health Day, as you consider the interconnected nature of oral health and other physical health outcomes, consider making a gift to support the ongoing training and professional development of the oral health workforce. If you are an oral health professional and would like to volunteer to share your experience with, and learn from the experiences of, your colleagues at institutions like Dhulikhel Hospital, complete our volunteer application today.
Comments are closed.