blog
HVO Volunteers: Ripples of Impact
In 2015, the United Nations adopted the resolution "Integrating volunteering into peace and development: the plan of action for the next decade and beyond," which recognizes that volunteers can be a powerful tool in achieving the Sustainable Development Goals (SDGs).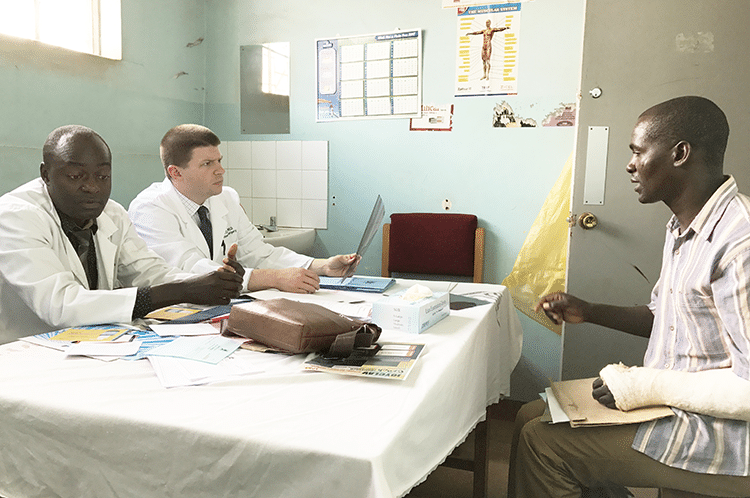 The UN Volunteers programme specifically highlights the essential role volunteers play in solidifying ownership of results in international development. They point to the "ripple effect" of volunteering, highlighting the impact that volunteers have in inspiring others and advancing "transformations required for the SDGs to take root in communities."
At Health Volunteers Overseas, we've long understood the pivotal role of volunteers and the long-reaching impact of their work.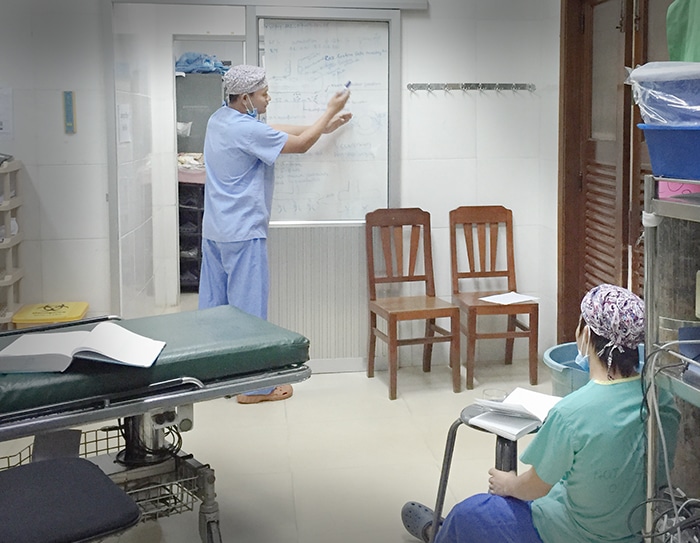 For more than 31 years, the personal dedication of HVO volunteers has brought improvements in health care around the world. In 2016 alone, 388 HVO volunteers contributed to the training and education for nearly 4,000 health workers and students in health-related fields. Those health workers and students, in turn, shared their knowledge with colleagues and classmates. The impact of each HVO volunteer ripples out from their initial assignment, spreading knowledge and skills throughout the health system in the community where they served.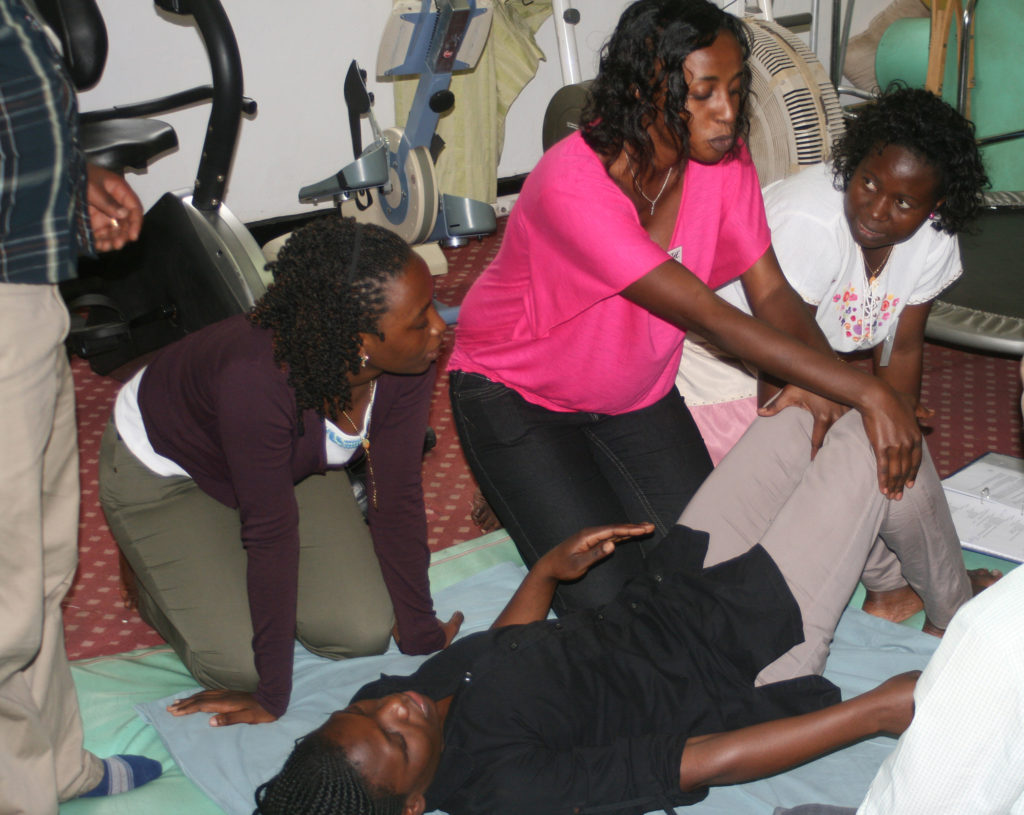 Examples of this ripple effect can be found at numerous project sites:
In Cambodia, anesthesia team members at the Angkor Hospital for Children have begun to provide training in clinical anesthesia to students and health care professionals, directly transferring the knowledge and skills acquired from HVO volunteers to the next generation of care providers.
In Uganda, a former HVO trainee chaired the orthopaedic department at Mulago teaching hospital of Makerere University. Dr. Kajja applies the critical thinking and inquisitive approach HVO volunteers shared with him to his work and leadership of the department.
In Honduras, HVO volunteers have partnered with local providers to present oncology-related workshops that provide skills and knowledge to medical students and staff from around the country.
In Rwanda, physical therapists who received training from HVO volunteers are now serving on faculty and providing continuing education courses for fellow therapists.
Tuesday, December 5 marks the United Nations' International Volunteer Day, celebrated worldwide to recognize the positive solidarity of volunteers around the world. On this day – and every day – we say THANK YOU to the individuals who help contribute more than 6,000 days of volunteer service each year and spread the knowledge and skills health workers need to save lives.
Comments are closed.