blog
An Opportunity to Be Inspired – HVO's 30th Anniversary Symposium
Editor's Note: The following message comes from the Chair of the HVO Board of Directors,  Jody Olsen, PhD, MSW.
As HVO continues its year-long celebration of our 30th anniversary, we are preparing to welcome members of our community to Washington, DC next month for a one-day symposium, and I would like you to join us.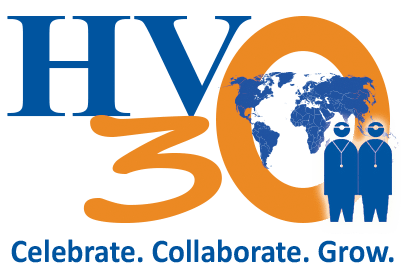 The HVO 30th Anniversary Symposium – hosted at the Milken Institute School of Public Health at George Washington University on Friday, April 28th – will bring together a wide array of HVO community members to discuss HVO's impact and achievements. There will be opportunities to discuss trends in global health and the future of HVO's work, and the program will include:
Lessons learned – a discussion among leaders about what we've learned from 30 years of work; the panel will focus on broad themes of volunteerism, partnership and cooperation.
Perspectives from abroad – a panel discussion among leadership from institutions and partners with whom HVO has had an expansive relationship across multiple program areas.
Medical ethics abroad – a presentation and discussion on the ethical considerations while working in resource-scarce environments and different cultures.
Partnerships in international research and capacity building – a discussion of the importance, benefits and challenges of partnering with colleagues at HVO project sites to conduct and publish research.
Addressing trends in global health at HVO – a discussion about trends in global health that HVO has incorporated into its strategic plan, including rehabilitation, hospital management and new technologies.
Presenters and panelists will be HVO leaders, staff and volunteers, experts in global development and health care, and leadership from HVO's overseas project sites.
The day is sure to be filled with thoughtful, inspiring conversations. It will afford a rare opportunity to gather members of HVO's expansive community in one place to celebrate past work – and look to future opportunities.  Leadership, volunteers and overseas partners from across HVO's program areas will discuss our collective mission, overcoming the challenges we face, and enhancing the impact we have on the quality and availability of health care around the world.
Register today to join us next month in Washington, DC. If you can't join us in person, you can receive updates throughout the day on HVO's Facebook page and Twitter account. The symposium will be an inspirational event that will help set the tone for HVO's next 30 years of improving global health through education – we hope you'll join us!
Comments are closed.