Webinars
Interested in learning more about the breadth of issues in global health care? HVO has initiated a series of webinars focused on a variety of issues in global health – from new WHO initiatives, to innovative educational projects spearheaded by volunteers in these challenging times. The sessions run an hour in length, so they can be viewed during a lunch break. However, since we know that people have full schedules these days, we are also recording these sessions and will be posting them on the HVO YouTube channel.
We urge you to come back to this page and follow us on social media to learn more about upcoming webinars and to see what you might have missed.
Upcoming session: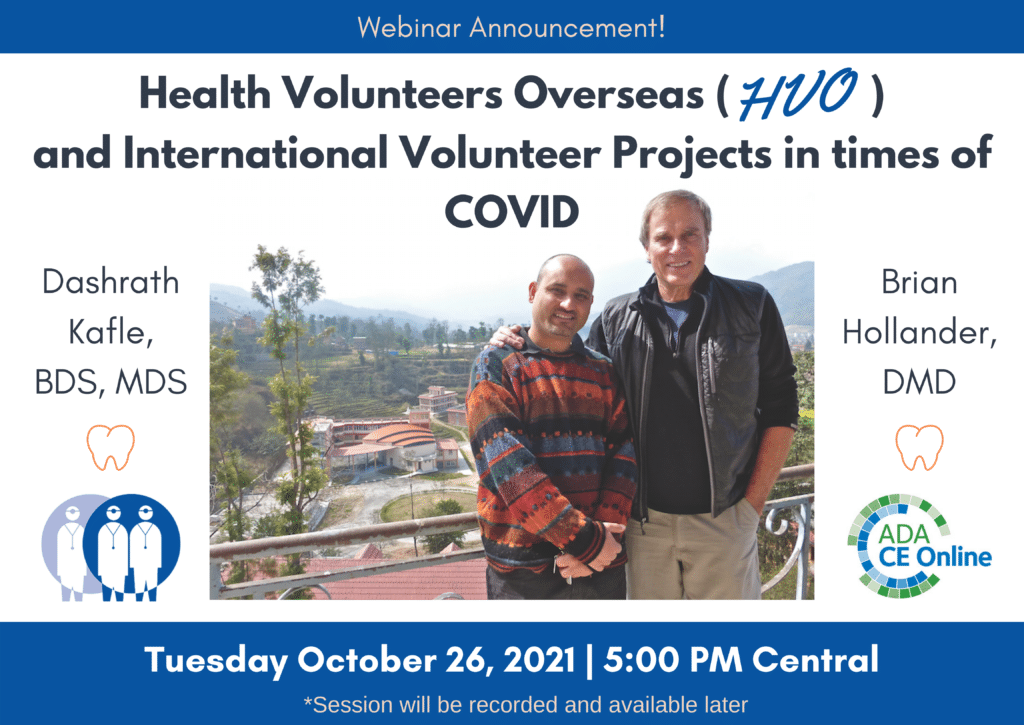 The COVID-19 pandemic has changed how dentists and oral health professionals can volunteer their skills and expertise to improve oral health globally. Volunteers are faced with many, often complicated, travel regulations, infection control protocols and program management issues. This course will explain how an HVO volunteer program in Nepal adjusted to the travel barriers and implemented virtual education with US volunteers to continue the program during the pandemic.
Click Here to register for this webinar!
Past sessions: