blog
Reducing the Global Burden of Cardiovascular Disease on World Heart Day
Friday, September 29th is World Heart Day – an annual event intended to raise awareness about cardiovascular disease (CVD) in an effort to reduce the global burden of heart attack, stroke and other cardiovascular diseases.
CVD is the leading cause of death and disability worldwide, claiming more than 17 million lives each year. The majority of these deaths occur in low- and middle-income countries. For many in these countries, lack of access to primary care services is a barrier to early detection and treatment for those at-risk of CVD. When CVD strikes, lack of access to acute care leads to poor health outcomes and increased risk of death.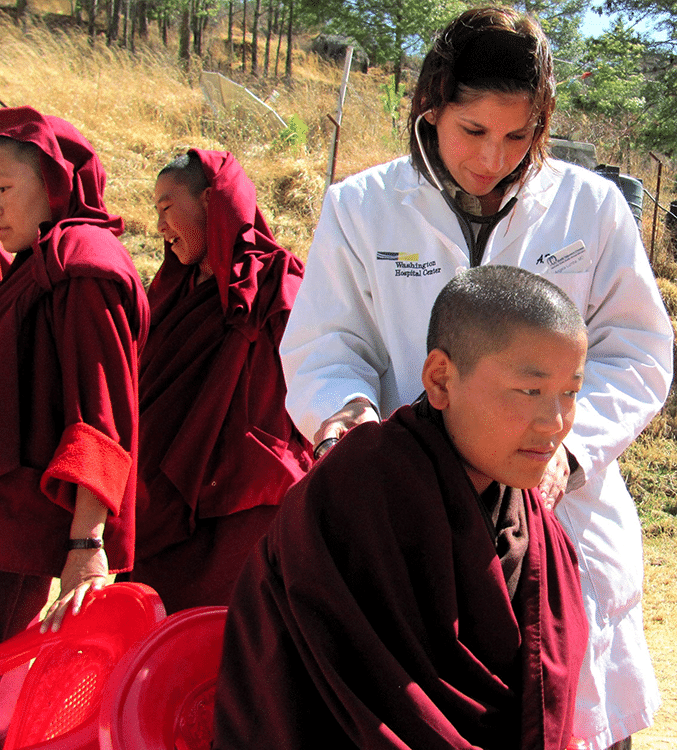 Building the capacity of the local health workforce in resource-scarce countries is an essential step toward reducing the global burden of CVD.
Health workers empower individuals to take control of their heart health by monitoring risk-factors, including blood pressure, cholesterol and weight. They educate patients on how to reduce CVD risk through lifestyle modifications such as dietary change, regular physical activity and smoking cessation. They teach patients to recognize the warning signs of a heart attack or stroke so that symptoms can be identified and assistance can be sought as soon as possible. For those living with CVD, health workers may provide pharmaceutical or surgical interventions that not only increase life expectancy, but also lead to improved quality of life.
Health workers are on the frontlines of the global fight against CVD. By supporting health workers in low- and middle-income countries through access to education, training and professional development opportunities, HVO helps ensure these health workers have the resources needed to treat and prevent CVD.
Are you a health worker interested in volunteering to support your colleagues overseas? Learn more about our work through our programs page. You can also give to support our mission, and stay up-to-date on our latest projects, global health news and more by following us on Facebook, Twitter and Instagram.
Comments are closed.