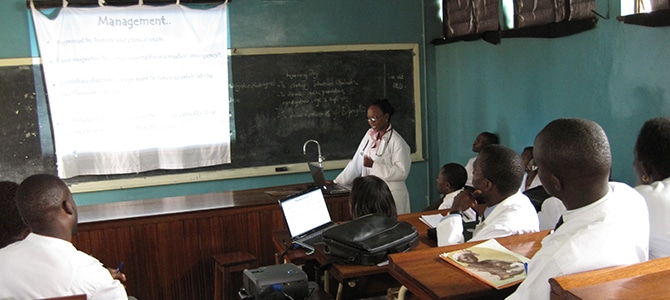 RESOURCES
As you consider volunteering overseas, an essential first step is assessing your own qualifications and readiness for the experience. In his classic book, Survival Kit for Overseas Living, L. Robert Kohls suggested that low goal/task orientation, a sense of humor, and the ability to fail are essential to a successful overseas assignment.

-A Guide to Volunteering Overseas
The tireless effort of our volunteers and supporters is transforming lives, and we've put together some resources to help. Here you will find resources to learn about the work and impact of our volunteers, to share the HVO story with your friends and colleagues, and prepare for your own trip overseas:
Check here for weekly updates – we'll share notes from the field, announce new projects, share our volunteers' impact, discuss human resources for health and more. Users will have the opportunity to contribute to the conversation with their comments.
The HVO KnowNET is our online resource for members and potential volunteers.
Find out the latest from HVO and who's talking about the work of our volunteers.
Find the resources, forms and essential information you need to prepare for your trip overseas.