blog
Extraordinary Contributions: HVO Golden Apple Honorees
Last week, the world celebrated the Sixth Annual World Health Worker Week – an opportunity to recognize and honor the essential role health workers play in the delivery of care.  While the HVO community dedicates each day to empowering health workers through education and professional opportunity, we still take advantage of World Health Worker Week to reflect on the extraordinary contributions of our volunteers and partners.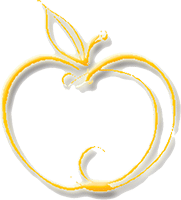 This year, the week concluded on World Health Day and, as part of our celebration, we announced the 2018 HVO Golden Apple honorees. Like past cohorts of Golden Apple recipients, this year's awardees are a diverse group of volunteers and overseas partners representing a wide scope of specialty areas. These individuals have received the HVO Golden Apple because of their commitment to improving global health and their positive impact at HVO project sites across the globe. The HVO volunteers and leaders that have been recognized this year include:
Janna Beling, PhD, PT – Dr. Beling has volunteered more than 100 service days at HVO's physical therapy programs in Suriname, Vietnam and Malawi. As project director of HVO's project at DaNang University of Medical Technology and Pharmacy (DUMTP), she supports faculty education and professional development, including research. HVO's on-site coordinator at DUMTP nominated Dr. Beling for her many years of coordinating volunteer work and facilitating professional collaboration.
Pamela Cole, PT, CWS – As project director of HVO's wound care project at Hôpital Albert Schweitzer (HAS) in Deschapelles, Haiti, Cole has emphasized relevant and practical education for wound care providers. Her colleague who nominated her cited the numerous positive attributes that she brings to this project, including her ongoing pursuit of new opportunities to meet the changing needs of staff at HAS.
Robert Hoffman, MD – Dr. Hoffman has served as project director for HVO's orthopaedic training project at the National Referral Hospital in Thimphu, Bhutan for nearly a decade. He was nominated for the HVO Golden Apple Award by HVO's on-site coordinator at the National Referral Hospital, who cited the positive changes Dr. Hoffman has brought to the hospital and his "good heart and energy" among the many reasons he should be honored.
Cynthia Howard, MD, MPHTM – Dr. Howard currently serves on HVO's Pediatrics Steering Committee and previously served as project director at HVO's project at Makerere University's Mulago Hospital in Kampala, Uganda. She has a long history of facilitating professional collaboration, and building and participating in a network of colleagues and partners that has led to numerous advancements in pediatric care at Mulago. In her nomination, Dr. Howard's colleague noted her insight and leadership as instrumental in moving the project – and pediatric care in Uganda forward.
Alexia Knapp, MD, MS – Dr. Knapp serves on the HVO Dermatology Steering Committee and has volunteered at HVO's dermatology project at Mbarara University of Science and Technology (MUST) in Mbarara, Uganda. MUST on-site coordinator Dr. Grace Mulyowa nominated Dr. Knapp for the award, citing her efforts to provide clinical teaching to postgraduates in dermatopathology (the interpretation of skin biopsies), as well as her efforts to expand the department's textbook library and the Continuous Professional Development program.
George Meyer, MD – Dr. Meyer has served as chair of HVO's Internal Medicine Steering Committee, and as director of HVO's internal medicine projects in Peru and Costa Rica. Dr. Meyer's colleague nominated him for his role in expanding HVO's internal medicine program during his 20 years of service to HVO.
Prakash Neupane, MD – Dr. Neupane serves as the project director for HVO's oncology project at National Academy of Medical Sciences in Kathmandu, Nepal.  Dr. Bishnu Paudel, the project's on-site coordinator, nominated him for the HVO Golden Apple Award. Dr. Paudel nominated Dr. Neupane because of his contributions to the advancement of oncology education in Nepal and his efforts to build an international network of oncology professionals.
This year's HVO Golden Apple honorees also include two on-site coordinators, nominated for their outstanding leadership and efforts to improve the provision of care at their respective institutions:
Dashrath Kafle, BDS, MDS – Kafle is an associate professor at Dhulikhel Hospital, Kathmandu University Teaching Hospital in Kathmandu, Nepal. He has served as on-site coordinator for HVO's oral health project at that institution since it began in 2013. Dr. Kafle's nomination came from the project director for that site, who noted Dr. Kafle's expansive efforts to improve oral health care throughout Nepal, including establishing twenty-two satellite dental and orthodontic outreach clinics.
Sithach Mey, MD – Dr. Mey has served as HVO's on-site coordinator for the dermatology project at Preah Kossamak Hospital in Phnom Penh, Cambodia for over a decade. HVO's project director for that site nominated Dr. Mey for the award to honor his ongoing efforts to facilitate training for dermatology students and continuing education for dermatology professionals. Dr. Mey's nomination also cited his efforts to improve dermatologic care in Cambodia through the development of a residency program at Preah Kossamak Hospital and establishing the Cambodian Dermatology Society among the many reasons to honor him with the HVO Golden Apple Award.
Visit our HVO Golden Apple honoree page to read more about each of these extraordinary individuals, and then join us in congratulating them on their outstanding efforts to improve global health.
If you wish to follow the example of this year's honorees, find out how you can get involved and support HVO's mission to improve global health by empowering health workers.
Comments are closed.