Health Volunteers Overseas is pleased to offer the Rita Feinberg Fellowship for Long-Term Volunteers. This new opportunity, funded by a generous grant from the Wyss Medical Foundation, is the first significant variation to the HVO volunteer model. It will enable HVO to meet requests from our partner institutions that require volunteers for focused, long-term assignments at specific project sites.
While the core of HVO's model relies on the utilization of short-term volunteers, HVO recognizes there are critical needs at many of our partner institutions that require longer volunteer placements to ensure effective, sustainable solutions. We have established the Rita Feinberg Fellowship to address these needs and to provide financial support to volunteers able to commit to assignments of 3-6 months in length.
The following Feinberg Fellowships are currently seeking volunteer applicants (click on the opportunity to learn more about the project goals and volunteer requirements):
The Feinberg Fellowship will cover volunteers' roundtrip airfare and housing costs, as well as assignment-related expenses such as visa(s), medical/nursing council registration, etc. In addition, the volunteer will receive a modest stipend to cover food, transportation, and other incidental costs while on assignment.
Individuals interested in applying to the fellowships listed above will undergo a competitive review and selection process. For more information about beginning the application process, please contact HVO Director of Programs, April Pinner.
The Rita Feinberg Fellowship for Long-Term Volunteers is possible through the generous support of the Wyss Medical Foundation, Inc.
---
ABOUT RITA FEINBERG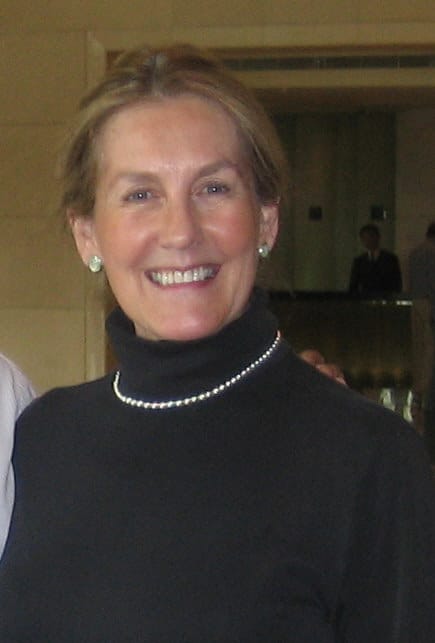 HVO is honored to offer this long-term volunteer fellowship in memory of Rita Feinberg, a dedicated HVO board member and supporter who passed away in 2015. Ms. Feinberg worked in international development for over thirty years, and she was a passionate, vocal supporter of HVO's mission. She pushed hard to ensure that projects were appropriate and sustainable and that relationships with our international partners were lasting. This fellowship is dedicated to the memory of our dear friend and colleague, Rita, who championed our commitment to strengthening health systems through education, training, and mentorship.