Health Volunteers Overseas is pleased to offer the Feinberg Fellowship for Long-Term Volunteers. This new opportunity, funded by a generous grant from the Wyss Medical Foundation, is the first significant variation to the HVO volunteer model. It will enable HVO to meet requests from our partner institutions that require volunteers for focused, long-term assignments at specific project sites.
While the core of HVO's model relies on the utilization of short-term volunteers, HVO recognizes there are critical needs at many of our partner institutions that require longer volunteer placements to ensure effective, sustainable solutions. We have established the Feinberg Fellowship to address these needs and to provide financial support to volunteers able to commit to assignments of three to six months in length.
The Feinberg Fellowship will cover volunteers' roundtrip airfare and housing costs, as well as assignment-related expenses such as visa(s), medical/nursing council registration, etc. In addition, the volunteer will receive a modest stipend to cover food, transportation, and other incidental costs while on assignment.
We currently offer one Feinberg Fellowship in Luang Prabang, Laos. Feinberg Fellowships to support other projects may become available in the future and will be posted on this page. For any questions, email Lisa Vu.
---
Rita Feinberg Fellowship
Nursing Education – Luang Prabang, Laos
Goal: Laos Friends Hospital for Children is recruiting a long-term volunteer to work with 16 nurses in the High Acuity Unity (HAU). During the six month assignment, the volunteer will:
work with the High Acuity Nurse Manager to create safety guidelines for nursing practice and facilitate their implementation,
collaborate with the LFHC nursing team to develop competencies for inotropes,
ensure all nursing staff are competent and tested in ventilator management, and
support the HAU nurse manager to develop management skills for the unit.
The main working hours are Monday to Friday, 8am-5pm, but there is flexibility for alternative hours if required.
LFHC Background: Laos Friends Hospital for Children (LFHC) is a private, nonprofit hospital founded and supported by Friends Without a Border (FWAB). FWAB is a nonprofit organization with the mission to provide compassionate medical care to children in Southeast Asia. In 1999, FWAB founded the Angkor Hospital for Children (AHC) in Siem Reap, Cambodia, followed by the opening of LFHC in 2015. HVO currently has three projects at LFHC that rely on short-term volunteers: anesthesia, nursing, and pediatrics.
Volunteer Requirements: The volunteer must be a registered nurse with a minimum of three years of experience working in an ICU. Experience working in a resource-scarce setting is preferred.
Length and Preferred Dates: six month placement, to be scheduled as soon as possible.
---
ABOUT RITA FEINBERG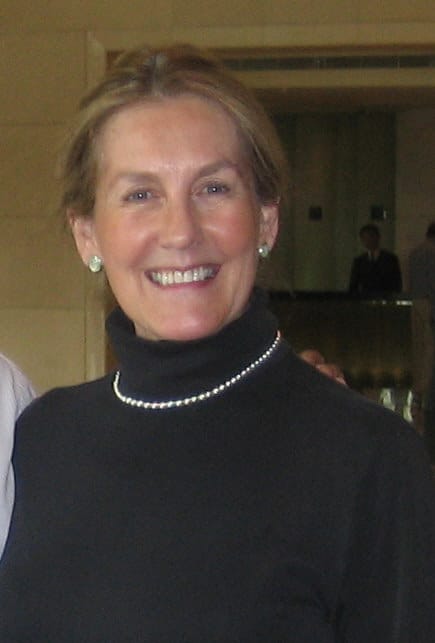 HVO is honored to offer this long-term volunteer fellowship in memory of Rita Feinberg, a dedicated HVO board member and supporter who passed away in 2015. Ms. Feinberg worked in international development for over thirty years, and she was a passionate, vocal supporter of HVO's mission. She pushed hard to ensure that projects were appropriate and sustainable and that relationships with our international partners were lasting. This fellowship is dedicated to the memory of our dear friend and colleague, Rita, who championed our commitment to strengthening health systems through education, training, and mentorship.