Other Ways to Give
---

Make a gift to HVO through your Fidelity Charitable, Greater Kansas City CF, Schwab Charitable, or BNY Mellon account.
---

Arrange now for a future gift to HVO by becoming part of our HVO Legacy Circle.
---

If you are over 70 ½ and required to take a distribution from your IRA, you can get a deduction for a charitable contribution without filing an itemized tax return by using a qualified charitable distribution. Learn more about IRA Rollover Distributions.
---

A gift of publicly-traded securities can have tax advantages to you, the donor, as well as supporting the mission of HVO. Please call the HVO office at 202-296-0928 or email us at giving@hvousa.org for more information.
---
Support HVO's orthopaedics program by contributing through OREF. Give through their Annual Campaign, designating "Orthopaedics Overseas." Learn more on the OREF website.
---

Regular contributions from hardworking employees and their employers make a big impact over time. HVO participates in many local, state, and private workplace giving campaigns across the country, including the Combined Federal Campaign (CFC). Consider designating your workplace gift to HVO CFC #12147, United Way #0342.
Many employers will match tax-deductible charitable contributions made by their employees, retirees, and employees' spouses. Check with your HR department to find out how to take advantage of these programs to increase the impact of your gift.
---

HVO has partnered with the crowdfunding site, MightyCause, to provide an online tool for our members, volunteers, and supporters to create personal pages to raise funds for HVO, an upcoming volunteer assignment, and/or a special HVO project.
---

Facebook offers an easy, fun way for donors to make gifts, both large and small, and does so without charging any fees – currently, 100% of donations made through Facebook fundraisers go to HVO.
---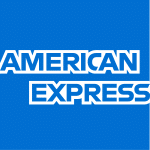 Redeem your American Express membership rewards to make a donation using JustGiving. For more information about giving using your AMEX rewards, click here.
---
Click here to learn more about HVO's gift acceptance policy.