Last Friday, HVO announced the launch of a new project in Bhutan. The Bhutan Residency Training project will assist the University of Medical Sciences of Bhutan (UMSB) with their newly-established four-year residency training programs in gynecology/obstetrics, pediatrics, general medicine practice, ophthalmology, general surgery and anesthesiology, as well as their two-year Bachelor of Science in nurse anesthesia program. HVO will provide highly qualified personnel to train local residents and nurse anesthesia students.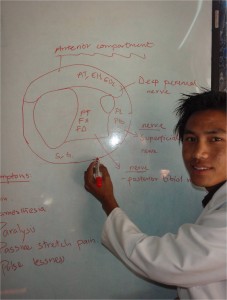 The project will bring a variety of health specialists to Bhutan to share their expertise with students and residents and train future faculty. Confirmed volunteers will receive a copy of a curriculum that corresponds to their professional field; on-site staff will coordinate lesson topics. Residency programs include regular evaluations and formal examinations to ensure that candidates obtain the knowledge, skills, and experience required for provision of the subject matter. Patient care, medical knowledge, practice-based learning, interpersonal skills, professionalism, and system-based practice are the emphasized areas within each residency curriculum. The Bachelor of Science in nurse anesthesia is a two-year program that utilizes lectures, workshops, simulations, and practicum to attain the objectives of the program. In addition to classroom work at UMSB, nurse anesthesia students and residents train at the Jigme Dorji Wangchuck National Referral Hospital (JDWNRH) in Thimphu. HVO volunteer assignments are three months.
HVO'S HISTORY WITH BHUTAN
HVO's relationship with Bhutan began in the early 1990s, when HVO volunteer, Dr. Robert Stein, visited the National Referral Hospital in Thimphu to explore the need for orthopaedic training. At the time of the assessment, not a single orthopedic doctor resided in the country. However, Dr. Stein's arduous devotion to the cause led to the establishment of an HVO orthopaedic project in Bhutan. Because of the lack of qualified orthopedic surgeons, HVO volunteers provided necessary training to general surgeons who were handling orthopedic cases. HVO's orthopaedic project in Bhutan has evolved as the needs of the site have changed, and the project continues today.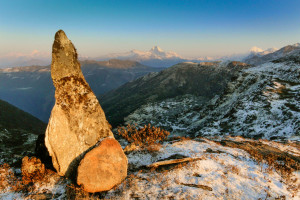 Over the past two decades, HVO has initiated a number of projects in Bhutan including: physical therapy (1999), nurse anesthesia (2008), mental health (2009), emergency medicine (2009), internal medicine (2010), pediatrics (2010), and oncology (2013). In January 2015, HVO signed a five year agreement with the UMSB. HVO is excited to aid the UMSB with its new residency training and Bachelor of Science in nurse anesthesia programs and to help prepare future faculty.
The launch of this new project offers an opportunity to celebrate HVO's long-standing relationship with Bhutan's health care community. HVO volunteers continue to build relationships and provide essential professional support to Bhutanese health workers. As Bhutan's Ministry of Health stated, "The tasks and contributions of Health Volunteers Overseas symbolize the tenets of compassion, service for the needy and are a perfect example of the spirit of volunteerism."
Find out how you can get involved with HVO's projects in Bhutan – become a volunteer or support HVO's work.