blog
Educating Nurses to Address the Growing Global Cancer Burden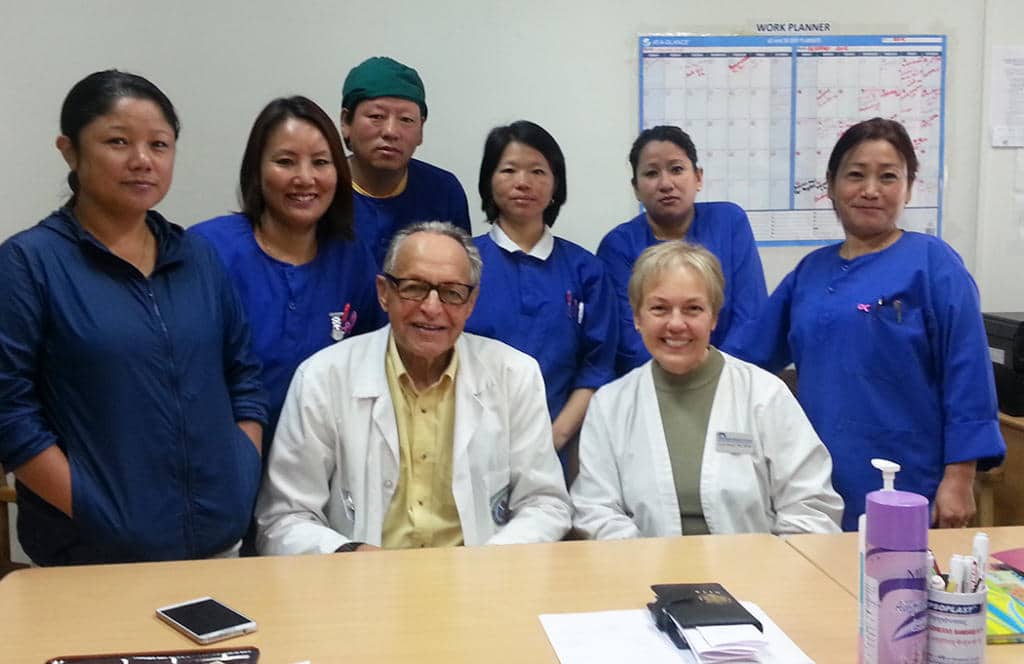 A February 2016 article in the Journal of Global Oncology highlights the crucial role of nurses in addressing the global burden of cancer.  According to the article, "Successful cancer care requires a team approach, and knowledgeable oncology nurses play a crucial role in a functioning team."
The International Agency for Research on Cancer (IARC) estimates that as of 2012, eight million people die each year from cancer, making it a leading cause of death worldwide – and the problem is growing. IARC estimates that by 2035, almost 15 million cancer-related deaths will occur each year. If current trends continue, a disproportionate number of these deaths will occur in low- and middle-income countries.
The expanding global burden of cancer calls attention to another global health crisis – the worldwide shortage of health workers. The Global Health Workforce Alliance estimates that, as the number of cancer-related deaths climbs to 15 million, the health worker shortage will grow to 12.9 million by 2035.  This creates a scenario in which countries face more cases of cancer but have fewer health workers to serve patients suffering from this devastating disease.
In response to these growing challenges, Health Volunteers Overseas works with local health systems to bolster the quality and availability of health care by providing education, training and professional opportunities to local health workers. HVO's oncology projects in Bhutan, Honduras, and Vietnam recruit expert volunteers to work with practitioners and students of oncologic care in these countries.  A particular area of focus at project sites is the advancement of oncology skills and knowledge among current nursing staff and student nurses.
To that end, Lynn Noell, RN, BSN, MS traveled to Thimphu, Bhutan in October 2015. Ms. Noell spent a month working with nurses, nursing assistants and student nurses to provide education in a number of oncology topics. She reported of her experience:
International nursing and volunteer work has always impacted my world view and sense of global connectedness. The best part for me is getting to know people from another culture on a personal level and [sharing] our similarities and differences. I always return home humbled that we are so fortunate in our country. And I marvel at the creativity and inventiveness of those in other countries who do not have the resources that we possess…"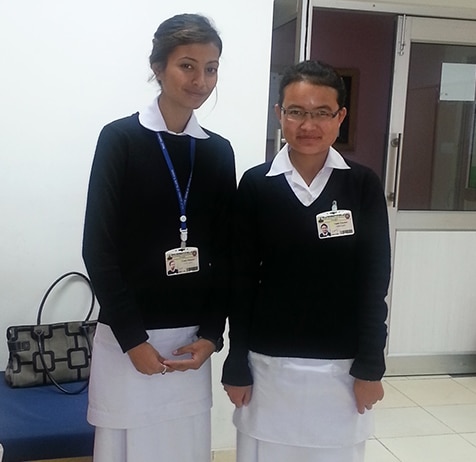 Ms. Noell worked with nurses and student nurses at Bhutan's National Referral Hospital oncology unit, laying a foundation for continued education and improvement in the care available to patients. Uncovering strengths of the site and areas that future volunteers can help to improve, Ms. Noell concluded of her trip:
"One of the brightest spots in my stay was working with the student nurses. As with most students, they were eager, enthusiastic and motivated to learn as much as possible in the clinical setting … When I think of all the issues within the oncology department, I think to the future.  The students are that hope that the future of patient care in Bhutan is bright."
Interested in contributing to improvements in cancer care in Bhutan or another of HVO's oncology project sites?  Become a volunteer!
Comments are closed.