blog
One Day, One World: Connecting Local Giving to Global Efforts.
On June 8th, Health Volunteers Overseas will once again join the United Way of the National Capital Area and Global Impact for a one-day, community-based online giving event – Do More 24.
Do More 24 brings together nonprofit organizations, companies, and individuals committed to making a difference. Through focused online giving, Do More 24 provides members of the DC community the opportunity to support locally-based nonprofit organizations with missions close to their hearts.
At HVO, we see Do More 24 as an opportunity to engage with the DC community – where we have based our operations for over 30 years – and provide an opportunity for our local neighbors to support our global mission.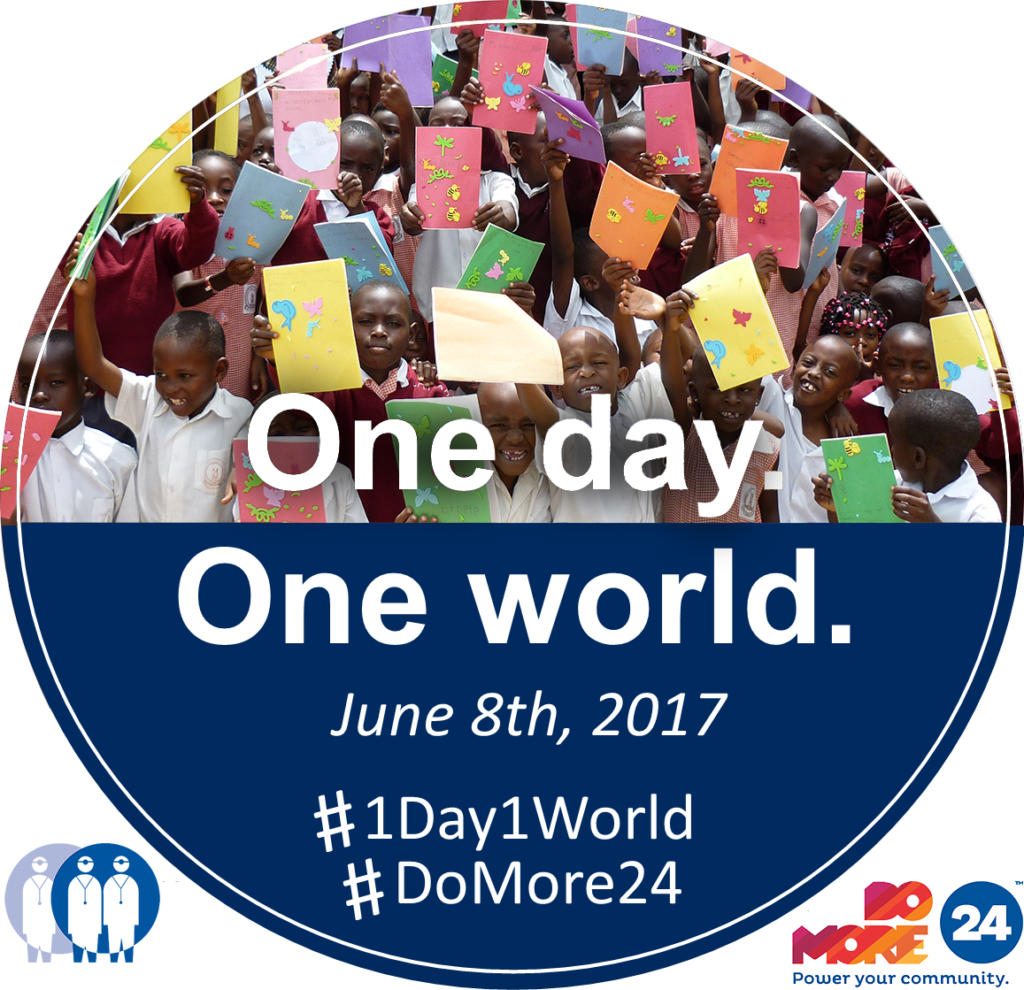 HVO will join Global Impact and its DC-based charity partners to call attention to the role of local giving in advancing global causes. Together, we will celebrate our one world by highlighting how a donation made locally can have an impact globally and how global development in areas such as health care benefits local communities.
The availability of quality health care in resource-scarce countries plays a vital role in ensuring the health security of the U.S., particularly in international communities such as DC.  Disease knows no borders in our increasingly globalized world, but by contributing to HVO's efforts to strengthen local health systems, you can help protect the well-being of your neighbors – both those next door and across the globe.
I hope you will join us in celebrating Do More 24 on June 8th .You can make a gift through HVO's Do More 24 page from 12:00 am to 11:59 pm on that date. Once you make your donation, share your reason for giving with your network of family, friends and colleagues to get them involved! Be sure to tag HVO when posting to Facebook, Twitter, LinkedIn and Instagram – we love reading your posts!
You can also join us on Twitter on Wednesday, June 7th from 1-2 pm ET for a conversation on the global significance of local giving led by Global Impact (@charitydotorg). Use #1Day1World to follow and join the discussion.
If you are in the DC area, I hope you will join us for a happy hour on June 8th from 5-7 pm hosted by Global Impact. With your donation receipt, you will receive a wristband for discounted drinks at Hawthorne at 1336 U Street, NW. It will be a great opportunity to meet the folks behind the global efforts that you make possible!
Follow HVO and #DoMore24 on Facebook and Twitter for additional updates about ways to get involved throughout the day on Thursday, June 8th. Thank you for supporting our local efforts to improve global health!
Comments are closed.