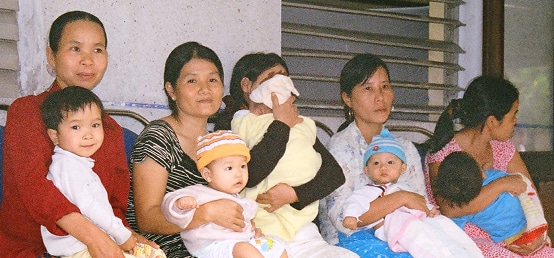 Obstetrics & Gynecology
Health Volunteers Overseas is proud to welcome the American College of Obstetricians and Gynecologists as a sponsor of our new Obstetrics & Gynecology (OBGYN) program. HVO will work with ACOG to develop and launch several new projects over the next few months. Please be sure to check this page and subscribe to our mailing list to receive news of these projects.
READY TO VOLUNTEER?
There are multiple steps to the placement process and often more than one approval is required. The process varies slightly from country-to-country and project-to-project. We strive to make this process as quick as possible but potential volunteers should be aware that final approval can take several months.
ACTIVE PROJECTS
Kathmandu, Nepal – Bhaktapur Cancer Hospital (BCH)
HVO volunteers will contribute to the development and implementation of a structured surgical gynecologic oncology training program at BCH. Volunteers will work with BCH staff to develop a gynecologic oncology curriculum for both didactic and clinical skills, and provide surgical and didactic training to BCH gynecologic oncologists.
Assignment: 
1-2 weeks
Teaching Topics: Oncology – gynecologic oncology
Opportunities for Those-in-Training: No.
Qualifications: Board-certified gynecologic oncologists with at least two years of post-fellowship experience.
Activities
: Clinical training, continuing education, curriculum development, didactic instruction, education material development, faculty/staff training, mentoring
Housing: Volunteer responsible for housing; information on nearby facilities provided.
Companions: Suitable for companion/spouse; suitable for children

For more projects in gynecologic oncology, please visit our oncology program page for projects that are currently recruiting.