STRATEGIC ALLIANCES
HVO has formed a variety of strategic alliances with organizations and companies that better enable us to fulfill our guiding mission to improve global health through education and training.
AO North America is a nonprofit organization dedicated to the advancement of patient care in orthopaedic, craniomaxillofacial, spine and veterinary surgery. Every year, AO North America funds two orthopaedic surgeons selected from HVO's orthopaedics sites to attend a fracture management workshop conducted in Davos, Switzerland.
Better Evidence, launched in 2009, helps health care providers serving vulnerable populations gain access to evidence-based clinical resources, such as the digital tool UpToDate, to ensure they have the best resources to diagnose, treat, and advise their patients. The result is better medical care for all. The Better Evidence program is a partnership between Ariadne Labs and organizations like HVO.
The United States Bone and Joint Initiative (USBJI) is the US. National Action Network of the worldwide Bone and Joint Decade, a multi-disciplinary initiative targeting the care of people with musculoskeletal conditions–bone and joint disorders. Its focus is on improving your quality of life as well as advancing the understanding and treatment of those conditions through research, prevention and education. Bones, and the joints that create function and movement, are connected by muscle and ligaments. Their state of health and how they enable you to lead an active and healthy life is what the Decade aims to improve.
HVO is a member of the US Bone and Joint Decade which is part of the International Bone and Joint Decade. Globally more than 750 organizations and 60 countries are committed to this effort.
Direct Relief is a humanitarian aid organization, active in all 50 states and more than 80 countries, with a mission to improve the health and lives of people affected by poverty or emergencies. Direct Relief's assistance programs focus on maternal and child health, the prevention and treatment of disease, and emergency preparedness and response, and are tailored to the particular circumstances and needs of the world's most vulnerable and at-risk populations.
The mission of the Fund for Global Health, a non-partisan nonprofit, is to provide the maximum possible health benefit to vulnerable people in developing countries. One of the best ways to accomplish this is through a network of informed citizens advocating to improve U.S. foreign assistance programs. Their advocacy agenda includes increasing funding for key global health priorities such as the fight against tuberculosis and the promotion of results-focused, poverty-oriented primary health care.
The Global Health Workforce Network (formerly Global Health Workforce Alliance) operates within the World Health Organization as a global mechanism for stakeholder consultation, dialogue and coordination on comprehensive and coherent health workforce policies in support of the implementation of the Global Strategy on Human Resources for Health.
Global-HELP is a nonprofit organization dedicated to making knowledge about health care accessible worldwide. Utilizing cost-effective software and communications technologies now widely available, Global-HELP's low-cost publications on relevant topics are designed to improve the quality of health in transitional and developing countries. HVO coordinates with Global-HELP in the recruitment of authors for these texts and in the distribution of these materials to health care providers in the countries HVO serves.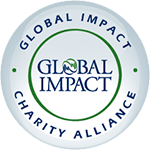 Global Impact serves and represents an alliance of more than 120 international relief and development nonprofit organizations. These organizations range from large agencies with worldwide recognition to charities providing vital services on a smaller scale. Rigorous membership standards ensure that each charity practices sound financial management and effective program delivery to help the world's most vulnerable people. Membership in Global Impact gives HVO access to a national audience of potential donors who participate in national, state and local workplace giving campaigns.
Global OT is an organization for occupational therapists who are interested in supporting the growth of occupational therapy and rehabilitation programs in low-resource settings internationally.
The International Alliance for Global Health Dermatology (GLODERM) is a professional organization established to build connections between dermatologists, trainees, and health professionals around the world. Their mission is to connect dermatologists (and trainees) whose primary interests are focused on the advancement of skin health in resource-limited communities, locally and globally, through sustainable and integrated approaches to clinical care, education, research, policy, and advocacy.
The International Society for Prosthetics and Orthotics (ISPO) is a multi-disciplinary organization comprised of persons with a professional interest in the clinical, educational and research aspects of prosthetics, orthotics, rehabilitation engineering and related areas. ISPO was founded in Copenhagen, Denmark in 1970 by a group of surgeons, prosthetist-orthotists, physiotherapists, occupational therapists and engineers to promote improvements in the care of all persons with neuromuscular and skeletal impairments.
ISPO is a Non-Governmental Organization (NGO) in Special Consultative Status with the Economic and Social Council of the United Nations, and is in Official Relations with the World Health Organization. ISPO presently has 2800 members worldwide in 84 countries. The Executive Director of HVO is a member of the ISPO Open Board.
The International Society of Wheelchair Professionals (ISWP), launched in February 2015, serves as a global resource for wheelchair service standards and provision through advocacy, education, standards, evidence-based practice, innovation and a platform for information exchange. ISWP's vision is that all people who need wheeled mobility devices receive the appropriate products and services with dignity. Over 70 million people worldwide require wheelchairs for mobility and function, yet most lack access to appropriate wheelchairs or services to repair them.
Physiopedia is a UK based charity that brings value to the global Physiotherapy and Physical Therapy profession with its free and open knowledge resource. This community edited Wikipedia style resource is now the largest Physiotherapy website in the world. The site currently gets over 2 million visits from over nearly every country in the world every month. In addition to providing this open knowledge resource the Physiopedia charity also provides free online courses. These courses reach all corners of the world and provide accessible education in places where professional development opportunities are scarce.
The Retired Physicians' Association of the Permanente Medical Group (TPMG) has existed for at least 20 years. Currently, the RPA has over 900 members. TPMG, consisting of the Northern California physicians and podiatrists who are part of the Kaiser Permanente family, began in 1948 under the leadership of Dr. Sidney Garfield and other founding fathers. As of 2014, Kaiser Permanente had almost 18,000 physicians nationwide, of whom about 9,000 are part of TPMG. Permanente physicians have held leadership positions in many medical societies, and have contributed to important discussions at all levels regarding the future of American medical care.
The SEA is a non-profit educational organization for anesthesiologists who strive to enhance their abilities and scholarly endeavors in the field of education. HVO coordinates with the SEA to implement the SEA-HVO Traveling Fellowship. Originally funded by Dr. Ronald L. Katz, these fellowships offer a fourth-year anesthesia resident the opportunity to volunteer for three weeks to one month at an HVO anesthesia training site. Over the years, other donors have been identified to carry on the work started by Dr. Katz, who so generously supported this fellowship for many years.  Anyone interested in donating for a named scholarship or a partial scholarship should contact HVO at giving@hvousa.org or visit the SEA fellowship donation form.
Since 2001, HVO has been a member of a public-private partnership with the Office of Weapons Removal and Abatement at the US Department of State. The office works with private organizations to promote humanitarian mine action — education, safety, and removal. It also strives to prevent and alleviate the civilian effects of other weapons (unexploded ordnance, small arms).
In the area of patient safety, the Clinical Procedures team in the Department of Essential Health Technologies at WHO assists countries to reduce the inappropriate use of clinical procedures and equipment. HVO volunteers have been involved in the development of training materials and programs.
The World Telehealth Initiative is a nonprofit organization that seeks to leverage telehealth technology to bring medical experts to impoverished communities all over the world to provide core health care services which are otherwise unavailable. They aim to revolutionize global healthcare by providing access to the right treatment at the right time.
Know an alliance that may match our mission? Contact us!